{ "page": { "pageInfo": { "pageType": "content-page" }, "components": [], "section": "sites:isb:en:alumni:alumni-career-services", "pageName": "Alumni Career Services" }, "events": [], "form": [], "search": {}, "file": [], "user": [], "error": [] }
{ "salesforceUrl":"https://webto.salesforce.com/servlet/servlet.WebToLead?encoding=UTF-8" , "solrUrl":"https://www.isb.edu/solr/university" , "initialRouteUrl":"https://hrm.exchange.isb.edu/ProdAEMEvents/Articles" , "siteName":"isb" , "serverDownMessage":"Internal server error, please try again after some time" }
[{"value":"utm_source","text":"00N0I00000KT1fD"},{"value":"utm_medium","text":"00N0I00000KT1fI"},{"value":"campaignname","text":"00N0I00000KT1fN"},{"value":"uterm","text":"00N0I00000KT1fS"},{"value":"adgroupname","text":"00N0I00000KT1md"},{"value":"keyword","text":"00N0I00000KT1mx"},{"value":"creative","text":"00N0I00000KT1nR"},{"value":"devicemodel","text":"00N0I00000KT1ng"},{"value":"placement","text":"00N0I00000KT1nq"},{"value":"target","text":"00N0I00000KT1ot"},{"value":"device","text":"00N0I00000KT1o0"},{"value":"network","text":"00N0I00000KT1o5"},{"value":"matchtype","text":"00N0I00000KT1oA"},{"value":"gclid","text":"00N0I00000KT1oF"},{"value":"campaignname","text":"00N0I00000KT1nM"},{"value":"term","text":"00N0I00000KT1n7"}]
Job Portal
Find your ideal role! Search for some of the best, most sought after jobs with the world's most successful employers.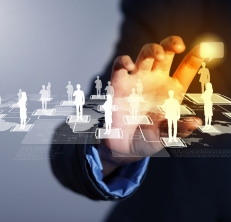 Career Reflections
These are 10-12 minutes short and impactful broadcast series on various career-related themes, providing differential value propositions- key intersections of experience, and alumni connections to opportunity-seeking alumni.
Career Webinars
Career Webinars: One-hour webinars throughout the year on topics related to personal branding, career advancement, career transitions, and job search tools & techniques. Career Workshops: In-person sessions panned across the geographies featuring top leaders in the industry talking about career trajectory and discussing what inspires them in their work, and skills essential for success in a job search.
Career Resources
Career Resources include valuable articles, videos, podcasts, and other resources that would help the alumni in planning their career transitions and accelerate their career through learning and networking. Vault provides in-depth intelligence on what it's really like to work in an industry, company or profession and how to position yourself. Network, learn and engage-your alumni community. Closed group exclusively for ISB Alumni.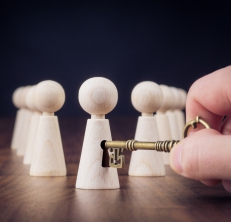 Career Mentoring
The Career Mentoring programme is launched in partnership with our senior alumni. A single platform where the School offers support to address career challenges through mentoring. Aims to provide a longitudinal and latitudinal mentorship opportunity to alumni in mid and early-career levels; who work in niche roles/industries, early entrepreneurial roles; who are looking for opportunities after a career break or seeking guidance and support on career transitions. The programme also comprises mentoring on skills to navigate challenges in career progression in the current role, and in horizontal/vertical shifts across industries or functions.