{ "page": { "pageInfo": { "pageType": "Others" }, "components": [], "section": "sites:isb:en:news-events", "pageName": "News & Events" }, "events": [], "form": [], "search": {}, "file": [], "user": [], "error": [] }
{ "salesforceUrl":"https://test.salesforce.com/servlet/servlet.WebToLead?encoding=UTF-8" , "solrUrl":"https://www.isb.edu/solr/university" , "initialRouteUrl":"https://hrm.exchange.isb.edu/ProdAEMEvents/Articles" , "siteName":"isb" , "serverDownMessage":"Internal server error, please try again after some time" }
ISB's PGPMAX ranks #1 in India and 53 globally in the Financial Times 2020 EMBA ranking
ISB's PGPMAX is a 15-month global executive MBA level programme for senior executives and business owners with a minimum of 10 years of experience.
Read more
ISB Dean Professor Rajendra Srivastava at VAIBHAV Summit 2020
ISB- one of the Champion Institutes' for the Management vertical of VAIBHAV Summit 2020
Read more
Latest
Events
Knowledge Creation Series: Cross Selling B2B Services

The session is on Cross-Selling B2B Services is based on the research conducted by Professor Vamsi Kanuri, University of Notre Dame - Mendoza College of Business and his co-authors. The research sheds light on the dynamic impacts of cross-selling on buyer retention in the onboarding and post-onboarding service adoption stages.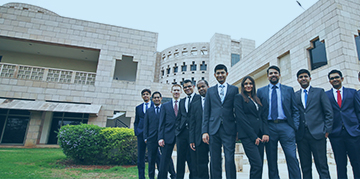 Media
Resources
View & download high resolution photographs of the campus and life at the school.