{ "page": { "pageInfo": { "pageType": "Others" }, "components": [], "section": "sites:isb:en:news-events", "pageName": "News & Events" }, "events": [], "form": [], "search": {}, "file": [], "user": [], "error": [] }
{ "salesforceUrl":"https://webto.salesforce.com/servlet/servlet.WebToLead?encoding=UTF-8" , "solrUrl":"https://www.isb.edu/solr/university" , "initialRouteUrl":"https://hrm.exchange.isb.edu/ProdAEMEvents/Articles" , "siteName":"isb" , "serverDownMessage":"Internal server error, please try again after some time" }
[{"value":"utm_source","text":"00N0I00000KT1fD"},{"value":"utm_medium","text":"00N0I00000KT1fI"},{"value":"campaignname","text":"00N0I00000KT1fN"},{"value":"uterm","text":"00N0I00000KT1fS"},{"value":"adgroupname","text":"00N0I00000KT1md"},{"value":"keyword","text":"00N0I00000KT1mx"},{"value":"creative","text":"00N0I00000KT1nR"},{"value":"devicemodel","text":"00N0I00000KT1ng"},{"value":"placement","text":"00N0I00000KT1nq"},{"value":"target","text":"00N0I00000KT1ot"},{"value":"device","text":"00N0I00000KT1o0"},{"value":"network","text":"00N0I00000KT1o5"},{"value":"matchtype","text":"00N0I00000KT1oA"},{"value":"gclid","text":"00N0I00000KT1oF"},{"value":"campaignname","text":"00N0I00000KT1nM"},{"value":"term","text":"00N0I00000KT1n7"}]
India-UK partnership to build future leaders to address global challenges
ISB had the honour of hosting The Rt Hon Nigel Adams MP, Minister of State, UK at the Hyderabad campus on Friday, June 10.
Know More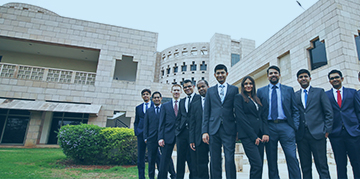 Media
Resources
View & download high resolution photographs of the campus and life at the school.
Latest
Events
ISB PGP MFAB Infosession - Chennai - 06:00 pm

Join the PGP MFAB New Delhi Info-session on Friday July 1st, 2022 at 6:00 pm IST to know about how PGP MFAB can help you grow your business

PGP Infosession - Indore- 6:00 pm

Join the ISB PGP info session on Saturday, July 2nd, 2022 to know about PGP 2023 Admissions, meet PGP Alumni & Admissions Team.