{ "page": { "pageInfo": { "pageType": "content-page" }, "components": [], "section": "sites:isb:en:research-thought-leadership:faculty:faculty-directory:ram-bala", "pageName": "Bala Ram" }, "events": [], "form": [], "search": {}, "file": [], "user": [], "error": [] }
{ "salesforceUrl":"https://test.salesforce.com/servlet/servlet.WebToLead?encoding=UTF-8" , "solrUrl":"https://www.isb.edu/solr/university" , "initialRouteUrl":"https://hrm.exchange.isb.edu/ProdAEMEvents/Articles" , "siteName":"isb" , "serverDownMessage":"Internal server error, please try again after some time" }
Overview
Professor XYZ received his Ph.D. from Olin Business School, Washington University in St Louis. His primary research interests are in the areas of Corporate finance. Specifically, he works on issues related to Financial Intermediation, Managerial compensation, Politics and Finance, Corporate Investments and Corporate Governance. His work has been accepted at various academic conferences including those hosted by the American Finance Association and European Finance Association. Professor Alok has also worked on a consulting project for CitiMortgage which involved identifying the causes of strategic defaults by borrowers. Prior to his Ph.D., he graduated from the ManipalUniversity in Computer Science and Engineering amongst the top of the graduating class.
Education
Ph D

(Management Science)

,

UCLA Anderson School of Management

2004

B.Tech

(Mechanical Engineering)

,

Indian Institute of Technology

1998
Research
Published Papers
Bala, Ram.,Kunnumkal, Sumit.,Sohoni, Milind. (2016) "Evergreening and Operational Risk Under Price Competition", Naval Research Logistics Quarterly , 63 (1) Mehra, Amit.,Bala, Ram.,Sankaranarayanan R. (2012) "Competitive behavior-Based Price Discrimination for Software Upgrades", Information Systems Research , 23 (1), 60-74 Bala, Ram.,Carr, Scott. (2010) "Usage-based Pricing of Software Services Under Competition", Journal of Revenue and Pricing Management , 9 (3), 204-216 Bala, Ram.,Bhardwaj, Pradeep. (2010) "Detailing versus DTCA in the prescription pharmaceutical industry", Management Science , 56 (1), 148-160 Bala, Ram.,Carr, Scott. (2009) "Pricing Software Upgrades: The Role of Product Improvement & User Costs", Production and Operations Management , 18 (5), 560-580
Working Papers
Sohoni, Milind.,Bala, Ram.,Kunnumkal, Sumit. "Capacity Investment in Product Upgrades: Attack of the Clones" Mehra Amit.,Bala, Ram.,Jagmohan Raju. "Competitive Advertising Strategy for Internet Retailers" Bala, Ram.,Sumit Kunnumkal.,Milind Sohoni. "Capacity Investment for Product Upgrades under Competition" Bala, Ram. "Offering Online Subscription Services under Competition" Bala, Ram.,Nandkumar, Anand. "The Emerging Market Conundrum: The Role of De Facto Intellectual Property Rights on Entry Decisions of MNCs"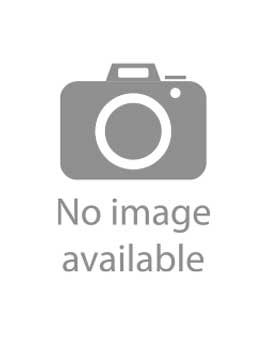 Bala, Ram
Assistant Professor, Operations Management & Information Systems,, Operations Management
---
---