{ "page": { "pageInfo": { "pageType": "content-page" }, "components": [], "section": "sites:isb:en:research-thought-leadership:faculty:faculty-directory:sudip-gupta", "pageName": "Gupta Sudip" }, "events": [], "form": [], "search": {}, "file": [], "user": [], "error": [] }
{ "salesforceUrl":"https://test.salesforce.com/servlet/servlet.WebToLead?encoding=UTF-8" , "solrUrl":"https://www.isb.edu/solr/university" , "initialRouteUrl":"https://hrm.exchange.isb.edu/ProdAEMEvents/Articles" , "siteName":"isb" , "serverDownMessage":"Internal server error, please try again after some time" }
Overview
Professor XYZ received his Ph.D. from Olin Business School, Washington University in St Louis. His primary research interests are in the areas of Corporate finance. Specifically, he works on issues related to Financial Intermediation, Managerial compensation, Politics and Finance, Corporate Investments and Corporate Governance. His work has been accepted at various academic conferences including those hosted by the American Finance Association and European Finance Association. Professor Alok has also worked on a consulting project for CitiMortgage which involved identifying the causes of strategic defaults by borrowers. Prior to his Ph.D., he graduated from the ManipalUniversity in Computer Science and Engineering amongst the top of the graduating class.
Education
Ph D

(Economics)

,

University of Wisconsin-Madison

2005

MS

(Economics)

,

University of Wisconsin

2002

Junior Research Fellow

,

Indian Statistical Institute

2000

MA

(Economics)

,

Delhi school of Economics

1997
Research
Published Papers
Gupta, Sudip. (2011) "A Simplified Framework to Simulate the Impact of a Merger", Review of Market Integration , 1-20 Gupta, Sudip. (2010) "Indian Premier League: Valuation and Auction", ISB Insight Gupta, Sudip. (2010) "Irrational Minds and Corporate Decision Making", ISB Insight
Working Papers
Gupta, Sudip. "Capital Structure, Bidding Behavior and Post-Auction Competition in US Spectrum Auction" Gupta, Sudip. "Real Options, Incomplete Information and Risk Dynamics" Gupta, Sudip. "Endogenous Asymmetry and Entry in Dynamic Auction: Estimation of a Dynamic Auction Game" Gupta, Sudip.,Sundaram, R. "CDS Credit Event Auctions" Gupta, Sudip. "Copula as a Measure of Affiliation in First Price Auctions" Gupta, Sudip. "Does Financial Liberalization Improve the Bargaining Power of the Firm in Financial Negotiations?: Evidence from a Cross Country Estimation" Gupta, Sudip.,Yadav, Pradeep. "Informativeness of Orders"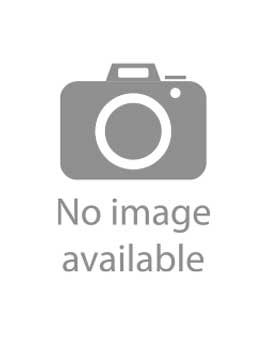 Gupta, Sudip
Advisor, Finance
---
---