{ "page": { "pageInfo": { "pageType": "content-page" }, "components": [], "section": "sites:isb:en:research-thought-leadership:faculty:faculty-directory:v-chandrasekar", "pageName": "Chandrasekar V" }, "events": [], "form": [], "search": {}, "file": [], "user": [], "error": [] }
{ "salesforceUrl":"https://test.salesforce.com/servlet/servlet.WebToLead?encoding=UTF-8" , "solrUrl":"https://www.isb.edu/solr/university" , "initialRouteUrl":"https://hrm.exchange.isb.edu/ProdAEMEvents/Articles" , "siteName":"isb" , "serverDownMessage":"Internal server error, please try again after some time" }
Overview
Professor XYZ received his Ph.D. from Olin Business School, Washington University in St Louis. His primary research interests are in the areas of Corporate finance. Specifically, he works on issues related to Financial Intermediation, Managerial compensation, Politics and Finance, Corporate Investments and Corporate Governance. His work has been accepted at various academic conferences including those hosted by the American Finance Association and European Finance Association. Professor Alok has also worked on a consulting project for CitiMortgage which involved identifying the causes of strategic defaults by borrowers. Prior to his Ph.D., he graduated from the ManipalUniversity in Computer Science and Engineering amongst the top of the graduating class.
Education
Ph D

(Complex Organization)

,

University of Denver

1987

MS

(Majored in Hotel, Restaurant and Travel Administration)

,

University of Massachusetts, Amherst

1980

MA

(Economics)

,

Madras Christian College.

1970
Research
Published Papers
Chandrasekar, V. (2012) "IT-enabled Product Innovation: Customer Motivation for Participating in Virtual Idea Communities", International Journal of Product Development Chandrasekar, V. (2010) "Measuring R&D Demographics to Assess the Potential Technological Innovation of SMEs in India", Journal of Technology Management for Growing Economies , 1 (1)
Cases
Chandrasekar, V.,Ram, V.. (2003) "Entrepreneurship case Study – Pizza Corner, India", Indian Institute of Management Chandrasekar, V. (2002) "Commercial Academics : an Indian Story", Management Review IIMB , 14 (1)
Working Papers
Chandrasekar, V. "ISB Housing Price Index-Proposal" Chandrasekar, V. "Housing and Housing Finance - A City-wise Cross sectional Study" Chandrasekar, V.,Mudaliar, Kamal.,Jakkampudi, Swapnik. "An Analysis of the "A Model Real Estate (Regulation of Development) Act 200_"" Chandrasekar, V. "Innovation in Small and Medium Enterprises" Chandrasekar, V. "DNA Networks" Chandrasekar, V. "Understanding of Real Estate Regulatory Environment in Mumbai & Hyderabad" and "Real Estate Cycles – Implications to India" Chandrasekar, V. "Indicators of Real Estate Cycles – An implication to India" Chandrasekar, V.,Kataria, Puneet. "Revisiting Reverse Mortgages: India Model (Policy Paper)" Chandrasekar, V.,Prasad, Neeraj. "Impact of Inter Firm Cooperation on Social Welfare under Demand" Chandrasekar, V. "Housing Finance and Housing - A view from India and beyond,"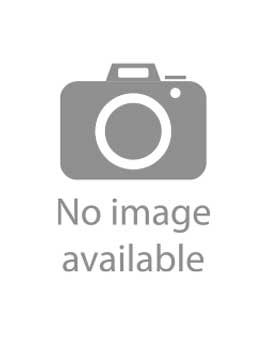 Chandrasekar, V
Executive Advisor, Entrepreneurship
---
---