{ "page": { "pageInfo": { "pageType": "Others" }, "components": [], "section": "sites:isb:en:executive-education:custom-programmes:value-proposition", "pageName": "Value Proposition" }, "events": [], "form": [], "search": {}, "file": [], "user": [], "error": [] }
{ "salesforceUrl":"https://test.salesforce.com/servlet/servlet.WebToLead?encoding=UTF-8" , "solrUrl":"https://www.isb.edu/solr/university" , "initialRouteUrl":"https://hrm.exchange.isb.edu/ProdAEMEvents/Articles" , "siteName":"isb" , "serverDownMessage":"Internal server error, please try again after some time" }
ISB
Value Proposition
The ISB offers several unique advantages never before available in India. In one bold stroke, the ISB has made accessible fresh and current management thinking and has raised benchmarks in education to meet and often exceed international standards. The academic content, the teaching methods, and the setting in which the two come together; have a long lasting and indelible impact on everyone that experiences it.  World-class faculty and rich academic content
The ISB's faculty model attracts the best of faculty from all over the world to teach in its programmes. The faculty, drawn from leading institutions, bring international industry experience, research based knowledge, and teaching expertise to the classroom. The Executive Education centre has the unique advantage of drawing faculty with relevant industry experience from any top institution to design and deliver programmes that are valuable to the organisation.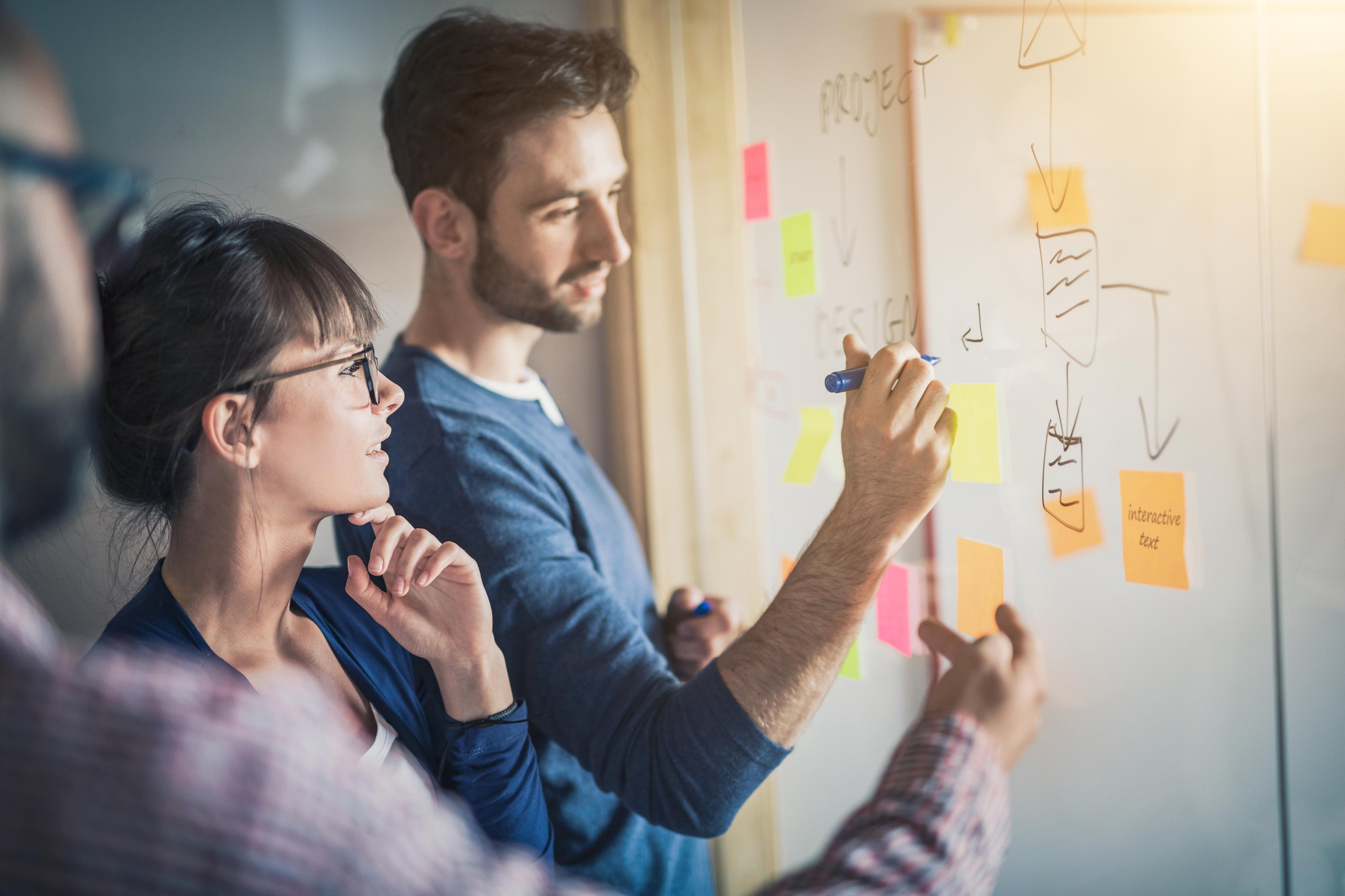 01
Partnership Approach
The open enrolment programmes are created and designed in consultation with the clients and target audience. Mass-customization is also offered for group participation.
Customised programmes uniquely designed, based on the individual and  organisational requirements, and delivered through a holistic pedagogy, impacting the strategic business imperatives of the client organisations.
01
World-class Faculty
Faculty portfolio model: ISB's vast global resource pool of faculty is not restricted to ISB's own full-time faculty members and visiting faculty. Thought leaders in various management areas have taught at ISB's executive education programmes in the past.
Professors of Management practice: ISB frequently brings in appropriate practitioners from the industry as faculty or guest speakers, to add an "application perspective" to the programme. ISB's powerful Governing and Executive Board Members and their network of influence facilitates this process very effectively.

01
Global Awareness & Focus on emerging market issues
Awareness of Global Issues Affecting Business: Each student shall be able to identify key relevant global factors, and be able to analyse the impact of the global environment on business issues, as compared with domestic factors.
Focus on emerging market issues: The ISB has established seven Centres of Excellence and a chair, on various aspects like entrepreneurship, family business, leadership & innovation, global logistics, analytical finance, infrastructure and IT, with a significant focus on emerging market issues and challenges. Four more institutes are set up in the new campus in Mohali. The Centres collaborate with international institutions and faculty and conduct cutting edge research on emerging market issues. The relevant findings are immediately shared in the classroom.
1
World-class learning experience
The modern classrooms equipped with the latest technology, the breathtaking architecture, the inspiring academic centre, the excellent library, comfortable residences, and large, green, open spaces make an indelible impression. Combined with the academic rigour and impressive faculty, the awe inspiring infrastructure of the ISB transforms every individual that experiences it.

Faculty maximize the ISB's excellent infrastructure to make the learning experience interactive and enjoyable. In addition to lectures and group work, varieties of technology assisted approaches such as, video conferences, web based learning, live simulation exercises and a host of other methods are used to make a strong impact and ensure that the learning becomes part of every individual's DNA.
1
Transformation made feasible
Organisational transformation and leadership development can be a long and complex process. CEE has worked with large organisations on initiatives where learning is spread over long periods of time and seamlessly integrated with workplace projects that directly impact the organisation. This learning is delivered through multiple classroom sessions, global industry visits, and facilitated action projects. CEE has developed the expertise to create learning solutions for complex organisational issues using innovative pedagogies. These interventions are spread over time to make the transformation smooth, effective, and long lasting.
Immediately applicable action projects: Every programme includes action projects for participants, designed in consultation with the organisation's senior management. The projects are immediately applied to existing issues in the organisation and are actively supervised by faculty to achieve beneficial solutions. This ensures that academic inputs are at once translated into practical and applicable knowledge that has a lasting impact on both the employee and the organisation.
1
Excellent infrastructure & Professional Programme team
Facilities: The ISB's infrastructure and facilities are at par with any international school of repute. ISB's robust IT Infrastructure & Audio-visual and communication facilities enable facilitation of learning during and after the programme. ISB's Learning resource Center has Asia's best digital resources on leadership and management, apart from vast collection of books and periodicals. LRC also provides research support through the best databases as well as web.
Professional Programme team: ISB's executive education programme management team has highly experienced team of professionals, with strong customer orientation, experience and demonstrated expertise in programme management and customer care.
Competitive
Advantage
In a fast changing world economy, rich and fresh content adds an edge to the organisation's repertoire of knowledge. The CEE teams, along with the diverse faculty pool, have developed domain expertise and a rich body of knowledge across several industries such as oil and gas, banking and financial services, insurance, telecom, consultancy services, and several others. Companies derive great benefit from the insights as they are used extensively to generate unique solutions for the industry and the organisation, across various levels of management.
All these at an affordable investment:
ISB scores very favourably against any international business school on the investments required for such customised interventions. With all the above-listed advantages, investment required in an ISB programme is still about one-third to one-fifth of what you may have to invest in a similar program at an institution of equal standing.
ISB Advantage
World class faculty and rich academic content
Focus on emerging market issues
The learning experience
Immediate application of learning through Action learning projects
Networking opportunity with high-achieving peers
World-class infrastructure
Global Collaborations
The ISB has formed academic alliances with the Kellogg School of Management at Northwestern University, the Wharton School at the University of Pennsylvania, London Business School (LBS) and MIT Sloan School of Management and the Fletcher School of Law & Diplomacy, Tufts University, bringing in the best of global management practices and thinking into our curriculum.   The collaborations between the schools cover a range of activities including faculty exchange opportunities, curriculum development, research and teaching support, research projects, joint executive education Programmes, workshops and conferences.  
ISB also operates on a unique combination of resident and visiting faculty model which means that each teaching module or course is delivered by the most relevant and experienced faculty in that domain. At ISB, participants learn both from the cutting edge research of the faculty, as well as from experienced practitioners. It provides an ideal platform for gaining new insights in order to be successful in an increasingly complex world. 
Some of other schools from which the faculty of ISB have been drawn from are: Wharton School, HEC School of Management, University of Pennsylvania, University of British Columbia, Sol School of Public Policy, Rand Corporation, INSEAD and multilateral organizations such as the UNICEF and the World Bank.