{ "page": { "pageInfo": { "pageType": "content-page" }, "components": [], "section": "sites:isb:en:research-thought-leadership:research-centres-institutes:srini-raju-centre-for-it-and-the-networked-economy:about-us", "pageName": "About Us" }, "events": [], "form": [], "search": {}, "file": [], "user": [], "error": [] }
{ "salesforceUrl":"https://test.salesforce.com/servlet/servlet.WebToLead?encoding=UTF-8" , "solrUrl":"https://www.isb.edu/solr/university" , "initialRouteUrl":"https://hrm.exchange.isb.edu/ProdAEMEvents/Articles" , "siteName":"isb" , "serverDownMessage":"Internal server error, please try again after some time" }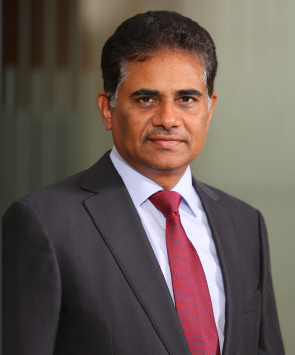 Benefactor
Srinivas Raju Chintalapati
With over 35 years of experience in Information Technology, Venture Capital and Private Equity, Srini Raju is passionate about Education and Skills Development.
Srini is a veteran in Information Technology, Venture Capital and Private Equity. Prior to iLabs Group, Srini was Founding CEO & MD of Dun & Bradstreet Satyam Software (later became Cognizant Technology Solutions) and Satyam Enterprise Solutions.
Academic
Advisory Board
Provide strategic direction and other inputs for research initiatives
Collaborate with resident faculty on research projects
Help with selection of projects for research funding
Evangelize research events hosted by ISB
Industry
Advisory Board
Provide access within their networks to faculty for research projects and development of teaching material
Provide access within their firms to students for field learning
Help identify speakers for the classroom and events such as workshops, industry panels and speaker series
Message from the
Dean
"I am very happy to note that SRITNE has had an extremely active and an impactful year across a range of initiatives. Besides sponsoring interdisciplinary and rigorous research ideas of our ISB faculty members, SRITNE has also been an active research partner for national, state governments and corporates. I am particularly pleased to say that SRITNE has also created innovative executive education offerings around digital transformation for government bureaucrats, corporate leaders and small and medium businesses. I wish the entire SRITNE team continued success for the upcoming years" .
Message from the
Executive Director
It's an exciting time for technology. Big data, artificial intelligence, on-demand computing and an increasingly networked economy are catalysing change in diverse industries and changing how we live and work. Grounded in the ISB tradition of rigorous and relevant research, SRITNE advances the understanding of industry leaders and policymakers of the impacts of technology on business and society and the drivers of such impact. Through research, education and outreach activities, the centre stimulates interaction between business leaders, students, ISB faculty, and the academic community at large, and provides an important opportunity for these stakeholders to co-create value in a rapidly changing business context. In the following pages, you can find out more information about how we help industry and governments lead dynamic, information-intensive organisations.

Research centres owe their vibrancy and value to the people who are at the heart of their work. We thank the diverse faculty body for their research contributions to SRITNE and the energy and passion that they bring to the forefront of the centre's programmes and outreach. I would also like to express gratitude to Mr. Srini Raju for his continued support and encouragement provided through this decade-long journey.

We hope that you will find value in SRITNE's research, upcoming events and educational programmes showcased on this website and will engage with us to help further our agenda of creating new and useful knowledge for businesses and society. We look forward to welcoming you to become part of the ISB SRITNE community.
Affiliated
Faculty
Our affiliated faculty are associated with SRITNE in multiple roles across the areas of Economics and Public Policy, Finance, Strategy, Information Systems, Marketing, Operations and Organisational Behaviour.
Researchers
Young talent from diverse backgrounds form an integral part of SRITNE's research team
Staff
Dedicated personnel support the efficient execution of SRITNE's various events and initiatives.
Praveen Mokkapati
Associate Director