{ "page": { "pageInfo": { "pageType": "content-page" }, "components": [], "section": "sites:isb:en:research-thought-leadership:research-centres-institutes:centre-for-business-markets:education:key-account-and-customer-relationship-management", "pageName": "Account Based Marketing" }, "events": [], "form": [], "search": {}, "file": [], "user": [], "error": [] }
{ "salesforceUrl":"https://webto.salesforce.com/servlet/servlet.WebToLead?encoding=UTF-8" , "solrUrl":"https://www.isb.edu/solr/university" , "initialRouteUrl":"https://hrm.exchange.isb.edu/ProdAEMEvents/Articles" , "siteName":"isb" , "serverDownMessage":"Internal server error, please try again after some time" }
[{"value":"utm_source","text":"00N0I00000KT1fD"},{"value":"utm_medium","text":"00N0I00000KT1fI"},{"value":"campaignname","text":"00N0I00000KT1fN"},{"value":"uterm","text":"00N0I00000KT1fS"},{"value":"adgroupname","text":"00N0I00000KT1md"},{"value":"keyword","text":"00N0I00000KT1mx"},{"value":"creative","text":"00N0I00000KT1nR"},{"value":"devicemodel","text":"00N0I00000KT1ng"},{"value":"placement","text":"00N0I00000KT1nq"},{"value":"target","text":"00N0I00000KT1ot"},{"value":"device","text":"00N0I00000KT1o0"},{"value":"network","text":"00N0I00000KT1o5"},{"value":"matchtype","text":"00N0I00000KT1oA"},{"value":"gclid","text":"00N0I00000KT1oF"},{"value":"campaignname","text":"00N0I00000KT1nM"},{"value":"term","text":"00N0I00000KT1n7"}]
programme
overview
The Law of the Vital Few suggests that the vast majority of results are driven by a few key clients. Valuing and revaluing key accounts, therefore, becomes a core criterion for building successful and enduring B2B relationships. Businesses today are increasingly switching from a sales funnel-based approach to the more focused and proven Account-Based Marketing method to reap manifold benefits across marketing objectives.
This interactive 4-day programme will equip you with the strategic mindset, thinking frameworks and management tools to reorient your organisation and transition it seamlessly to account-based marketing. You will learn to continuously reassess Key Performance Indicators to help you service high-visibility accounts and generate higher value from them.
programme
highlights
In each stage, the programme will emphasize how to manage:
The scope of Account-Based Marketing
The roles played by data in managing key accounts
The tools and software to implement Account-Based Marketing
A revised approach to customer selection, valuation and journey
The new role of branding in servicing key accounts
Integration of content, digital strategies, public relations, and sales strategies
Managing the internal disruption during the transition
The revised role of KPIs, incentives, and functions
key
takeaways
Understand the strategic imperative for Account-Based Marketing

Work out the limitations of a sales-funnel-based approach

Gain deeper insight into the impact of seamless customer journeys

Drive efficiency gains from a focused customer-selection approach

Transform your business by integrating marketing, sales, and digital strategy
who should
attend?
The programme is designed for mid and senior-level managers in the sales, marketing, digital strategy, analytics, and organisational transformation roles in B2B oriented organisations. It is also suitable for senior managers in leadership and CXO roles who are charged with leading the organisational transition towards ABM. The programme will also benefit consultants who advise B2B clients on sales, marketing, and digital strategies.
programme
faculty
The ISB-CBM's faculty comprises the most authoritative sources and consultants worldwide in B2B Marketing from academia and industry, as well as those at the intersection of both. They bring real-world experience and practical business expertise to every engagement. Some of our international scholars are also Fellows at ISBM USA.
Professor Piyush Kumar
Associate Professor, Marketing, Terry College of Business, University of Georgia, USA
Associate Professor of Marketing at the Terry College of Business at the University of Georgia and the President of Stratistics Inc., a marketing consulting and advisory firm. His research interests span several areas, including decision-making, digital marketing, services and brands. He has worked in a consulting or training capacity with a number of corporations including, BMC Software, Techwave, Schneider Electric, Shell Technology Ventures, AGCO, GSE Corporation, and Bridgestone Firestone.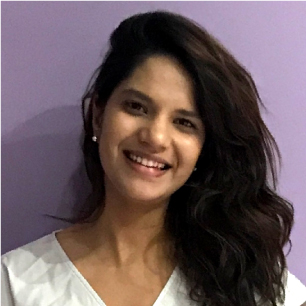 Shivina Kumar
Brand Manager, Bizzabo
Shivina Kumar is a Brand Manager at Bizzabo in New York and is a specialist in Account-Based Marketing. She is a graduate of the University of California, Berkeley, and her focus is on marketing and branding in technology-intensive companies. She has been invited to speak on the topics at several conferences and at executive programmes across many universities. She is currently working on a book on Account-Based Marketing and developing a comprehensive business simulation on the topic to help people learn how to implement ABM in their organisations.