{ "page": { "pageInfo": { "pageType": "content-page" }, "components": [], "section": "sites:isb:en:research-thought-leadership:research-centres-institutes:srini-raju-centre-for-it-and-the-networked-economy:about-us:leadership", "pageName": "Benefactor" }, "events": [], "form": [], "search": {}, "file": [], "user": [], "error": [] }
{ "salesforceUrl":"https://webto.salesforce.com/servlet/servlet.WebToLead?encoding=UTF-8" , "solrUrl":"https://www.isb.edu/solr/university" , "initialRouteUrl":"https://hrm.exchange.isb.edu/ProdAEMEvents/Articles" , "siteName":"isb" , "serverDownMessage":"Internal server error, please try again after some time" }
[{"value":"utm_source","text":"00N0I00000KT1fD"},{"value":"utm_medium","text":"00N0I00000KT1fI"},{"value":"campaignname","text":"00N0I00000KT1fN"},{"value":"uterm","text":"00N0I00000KT1fS"},{"value":"adgroupname","text":"00N0I00000KT1md"},{"value":"keyword","text":"00N0I00000KT1mx"},{"value":"creative","text":"00N0I00000KT1nR"},{"value":"devicemodel","text":"00N0I00000KT1ng"},{"value":"placement","text":"00N0I00000KT1nq"},{"value":"target","text":"00N0I00000KT1ot"},{"value":"device","text":"00N0I00000KT1o0"},{"value":"network","text":"00N0I00000KT1o5"},{"value":"matchtype","text":"00N0I00000KT1oA"},{"value":"gclid","text":"00N0I00000KT1oF"},{"value":"campaignname","text":"00N0I00000KT1nM"},{"value":"term","text":"00N0I00000KT1n7"}]
Mr. Srini Raju founded iLabs Group in 2000. iLabs Group is one of the pioneers of the Investment Ecosystem in India. Over the years, it has grown its scope in terms of both Investment and Industry. Originally started as an Angel Investor, iLabs Capital has expanded into, Seed-Stage, Early-Stage and Growth-Stage Investments, as well as Re-Structures and Buy-Outs. Initially focused on Technology & Technology enabled Ventures, iLabs Capital has extended into Consumer Products & Services; Health Care; Skills-Development; Media and Entertainment; Corporate and Industrial Parks. Today, iLabs Group is one of the front-runners of the investment landscape in India.
Srini has an MS in Civil & Environmental Engineering from Utah State University, USA and a BS in Civil Engineering with Honors from REC (NIT), Kurukshetra.
Srini has over 35 years of experience in Information Technology, Venture Capital and Private Equity. Prior to iLabs Group, Srini was Founding CEO & MD of Dun & Bradstreet Satyam Software (later became Cognizant Technology Solutions) and Satyam Enterprise Solutions.
Number of iLabs Investee Companies have become Leading Companies in their respective areas. Sri City, a leading Industrial City started by iLabs Group is home to over 150 companies from 25 Countries and two of India's leading Universities.
Srini is passionate about Educations and Skills Development. He is a Founding-Member & Member of Governing Council of International Institute of Information Technology (IIIT), Hyderabad;  Industry Partner (Donor) & Member of Board of Governors of Indian Institute of Information Technology, Sri City;  Executive Board Member of Indian School of Business (ISB) and Benefactor of Srini Raju Center for Networked Economy (SRITNE);  Co-Sponsor (Donor) and Board Member of KREA University;  and Founding-Member & Board Member of T-Hub, Hyderabad.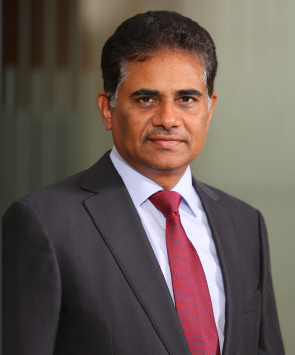 Srinivas Raju Chintalapati
(Srini Raju)