{ "page": { "pageInfo": { "pageType": "Others" }, "components": [], "section": "sites:isb:en:business-and-policy-dialogue", "pageName": "Business and Policy Dialogue | Indian School of Business (ISB)" }, "events": [], "form": [], "search": {}, "file": [], "user": [], "error": [] }
{ "salesforceUrl":"https://webto.salesforce.com/servlet/servlet.WebToLead?encoding=UTF-8" , "solrUrl":"https://www.isb.edu/solr/university" , "initialRouteUrl":"https://hrm.exchange.isb.edu/ProdAEMEvents/Articles" , "siteName":"isb" , "serverDownMessage":"Internal server error, please try again after some time" }
[{"value":"utm_source","text":"00N0I00000KT1fD"},{"value":"utm_medium","text":"00N0I00000KT1fI"},{"value":"campaignname","text":"00N0I00000KT1fN"},{"value":"uterm","text":"00N0I00000KT1fS"},{"value":"adgroupname","text":"00N0I00000KT1md"},{"value":"keyword","text":"00N0I00000KT1mx"},{"value":"creative","text":"00N0I00000KT1nR"},{"value":"devicemodel","text":"00N0I00000KT1ng"},{"value":"placement","text":"00N0I00000KT1nq"},{"value":"target","text":"00N0I00000KT1ot"},{"value":"device","text":"00N0I00000KT1o0"},{"value":"network","text":"00N0I00000KT1o5"},{"value":"matchtype","text":"00N0I00000KT1oA"},{"value":"gclid","text":"00N0I00000KT1oF"},{"value":"campaignname","text":"00N0I00000KT1nM"},{"value":"term","text":"00N0I00000KT1n7"}]
Overview
Business and Policy Dialogue, an initiative of External Relations at ISB, was started in 2020 to foster discussions between ISB's faculty and policymakers and civil servants. It seeks to contribute robust and critical insights to important areas of policymaking, practice and academia.
Business and Policy Dialogues
Dialogues
Starting on November 23, 2020, we have successfully organised 11 dialogues with eminent personalities on various topics of greater importance:
Farms and Agriculture Issues
Groundwater development, irrigation, and agrarian distress in Punjab
Intelligent Automation and the Future of Work
Climate Change and Glaciers
Rejuvenating India's public health system
The Civil Aviation sector in India

Digital Governance and Service Delivery: Lessons from Punjab
Capacity Building in the Government
Future-Ready Human Capital
Rethinking leadership in the public sector
Grand challenges in sustainability
Speakers
Rachel Kyte
Dean, The Fletcher School
Tufts University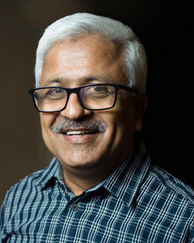 R Balasubramaniam 
Member-HR, Capacity Building Commission, Government of India
Navin Mittal, IAS
Commissioner, Collegiate Education and Technical Education, Government of Telangana 
Hemang Jani
Secretary, Capacity Building Commission
Government of India 
Ravi Bhagat, IAS
Secretary
Punjab Mandi Board
Usha Padhee, IAS
Joint Secretary, Ministry of Civil Aviation
Government of India
Arti Ahuja, IAS
Additional Secretary, Department of Health and Family Welfare, Government of India
Caroline Rowett 
British Deputy High Commissioner
Chandigarh 
Kunal Satyarthi, IFS
Principal, Central Academy for State Forest Service (CASFOS), Ministry of Environment, Forest and Climate Change, Government of India
Ulka Kelkar 
Director - Climate Programme
World Resources Institute, India 
David M. Hannah
Professor of Hydrology and UNESCO Chair in Water Science, University of Birmingham, UK 
Miriam Jackson 
Programme Co-ordinator, Cryosphere Initiative, River Basins and Cryosphere, International Centre for Integrated Mountain Development (ICIMOD)
Jayesh Ranjan, IAS
Principal Secretary, Industries and Commerce, IT, E&C, Government of Telangana
Karan Avtar Singh, IAS 
Chairman, Punjab Water Regulation and Development Authority, Government of Punjab 
Suresh Kumar, IAS
Chief Principal Secretary to
Chief Minister, Punjab
Registration
To get an update about the next Business and Policy Dialogue.

Click on the link below.