{ "page": { "pageInfo": { "pageType": "content-page" }, "components": [], "section": "sites:isb:en:deccan-dialogue-2019:nitin-pai", "pageName": "Nitin Pai" }, "events": [], "form": [], "search": {}, "file": [], "user": [], "error": [] }
{ "salesforceUrl":"https://webto.salesforce.com/servlet/servlet.WebToLead?encoding=UTF-8" , "solrUrl":"https://www.isb.edu/solr/university" , "initialRouteUrl":"https://hrm.exchange.isb.edu/ProdAEMEvents/Articles" , "siteName":"isb" , "serverDownMessage":"Internal server error, please try again after some time" }
[{"value":"utm_source","text":"00N0I00000KT1fD"},{"value":"utm_medium","text":"00N0I00000KT1fI"},{"value":"campaignname","text":"00N0I00000KT1fN"},{"value":"uterm","text":"00N0I00000KT1fS"},{"value":"adgroupname","text":"00N0I00000KT1md"},{"value":"keyword","text":"00N0I00000KT1mx"},{"value":"creative","text":"00N0I00000KT1nR"},{"value":"devicemodel","text":"00N0I00000KT1ng"},{"value":"placement","text":"00N0I00000KT1nq"},{"value":"target","text":"00N0I00000KT1ot"},{"value":"device","text":"00N0I00000KT1o0"},{"value":"network","text":"00N0I00000KT1o5"},{"value":"matchtype","text":"00N0I00000KT1oA"},{"value":"gclid","text":"00N0I00000KT1oF"},{"value":"campaignname","text":"00N0I00000KT1nM"},{"value":"term","text":"00N0I00000KT1n7"}]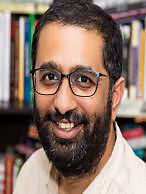 Nitin Pai
Co-Founder & Director, Takshashila Institution
Nitin Pai is co-founder and director of the Takshashila Institution, an independent centre for research and education in public policy. His current research includes the geopolitics of the Indo-Pacific; defence economics and the politics of radically networked societies. He teaches international relations and public policy at Takshashila's graduate programmes.

Pai's columns appear in Business Standard and Rajasthan Patrika (Hindi). He has published chapters in a number of edited volumes, most recently an analysis of the Pakistani Military-Jihadi Complex.  He has taught civilian and military leaders at India's College of Defence Management, Army War College and Brunei's Institute of Strategic Studies.

He was a gold medalist from the National University of Singapore's Lee Kuan Yew School of Public Policy, an undergraduate scholar at Nanyang Technological University, and an alum of National College, Bangalore. He spent more than a decade at the Singapore government as a policymaker in the technology sector.