{ "page": { "pageInfo": { "pageType": "content-page" }, "components": [], "section": "sites:isb:en:study-isb:post-graduate-programmes:pgppro:student-profile:Liju-Sam", "pageName": "Liju Sam" }, "events": [], "form": [], "search": {}, "file": [], "user": [], "error": [] }
{ "salesforceUrl":"https://webto.salesforce.com/servlet/servlet.WebToLead?encoding=UTF-8" , "solrUrl":"https://www.isb.edu/solr/university" , "initialRouteUrl":"https://hrm.exchange.isb.edu/ProdAEMEvents/Articles" , "siteName":"isb" , "serverDownMessage":"Internal server error, please try again after some time" }
[{"value":"utm_source","text":"00N0I00000KT1fD"},{"value":"utm_medium","text":"00N0I00000KT1fI"},{"value":"campaignname","text":"00N0I00000KT1fN"},{"value":"uterm","text":"00N0I00000KT1fS"},{"value":"adgroupname","text":"00N0I00000KT1md"},{"value":"keyword","text":"00N0I00000KT1mx"},{"value":"creative","text":"00N0I00000KT1nR"},{"value":"devicemodel","text":"00N0I00000KT1ng"},{"value":"placement","text":"00N0I00000KT1nq"},{"value":"target","text":"00N0I00000KT1ot"},{"value":"device","text":"00N0I00000KT1o0"},{"value":"network","text":"00N0I00000KT1o5"},{"value":"matchtype","text":"00N0I00000KT1oA"},{"value":"gclid","text":"00N0I00000KT1oF"},{"value":"campaignname","text":"00N0I00000KT1nM"},{"value":"term","text":"00N0I00000KT1n7"}]
Biography
Being an Ex-Submariner, a decade's experience in the Indian Navy has had quite an impact on exploring my interests and work.
Working in the Defence, operations, project management, product development and supply chain management has given me the opportunity to handle projects, which includes the commissioning of India's first indigenized complex control system on a nuclear submarine. The experience also gave me the opportunity to handle the product lifecycle of the control system and process improvement activities for the project which was undertaken by DRDO.
Having been through difficult situations, I have learned to impeccably manage roles, effectively communicate, maintain professional international relationships while ensuring timely completion of work. This work ethic resulted in being awarded a Commendation by the Flag Officer Commanding-in-Chief, Eastern Naval Command (2016)
Why did you choose PGPpro programme?
I have always trusted myself in understanding the nuances of a particular role and fulfilling the same efficiently. I chose PGPpro to help in understanding the structure that is viable in business, know the other side of working from accomplished professionals and experienced peers.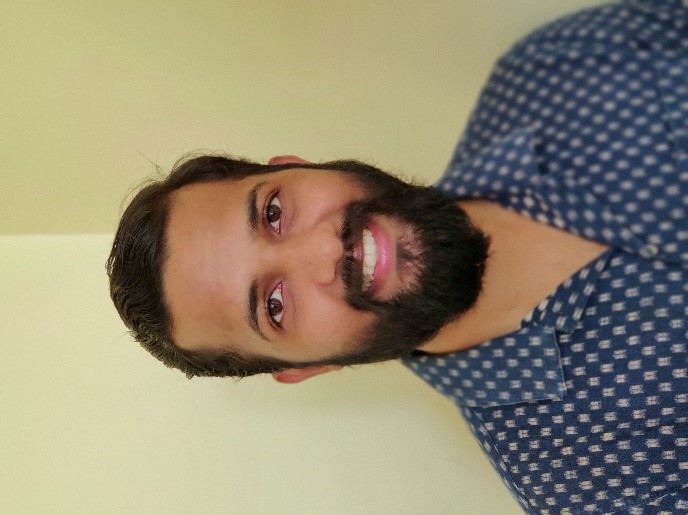 Liju Sam
Retired Letuinent Commander
Indian Navy
PGPpro Class of 2021 | Hyderabad Cohort