{ "page": { "pageInfo": { "pageType": "Others" }, "components": [], "section": "sites:isb:en:demo-pages:deccan-dialogue", "pageName": "Deccan Dialogue 2020 | Indian School of Business (ISB)" }, "events": [], "form": [], "search": {}, "file": [], "user": [], "error": [] }
{ "salesforceUrl":"https://webto.salesforce.com/servlet/servlet.WebToLead?encoding=UTF-8" , "solrUrl":"https://www.isb.edu/solr/university" , "initialRouteUrl":"https://hrm.exchange.isb.edu/ProdAEMEvents/Articles" , "siteName":"isb" , "serverDownMessage":"Internal server error, please try again after some time" }
[{"value":"utm_source","text":"00N0I00000KT1fD"},{"value":"utm_medium","text":"00N0I00000KT1fI"},{"value":"campaignname","text":"00N0I00000KT1fN"},{"value":"uterm","text":"00N0I00000KT1fS"},{"value":"adgroupname","text":"00N0I00000KT1md"},{"value":"keyword","text":"00N0I00000KT1mx"},{"value":"creative","text":"00N0I00000KT1nR"},{"value":"devicemodel","text":"00N0I00000KT1ng"},{"value":"placement","text":"00N0I00000KT1nq"},{"value":"target","text":"00N0I00000KT1ot"},{"value":"device","text":"00N0I00000KT1o0"},{"value":"network","text":"00N0I00000KT1o5"},{"value":"matchtype","text":"00N0I00000KT1oA"},{"value":"gclid","text":"00N0I00000KT1oF"},{"value":"campaignname","text":"00N0I00000KT1nM"},{"value":"term","text":"00N0I00000KT1n7"}]
Overview
Deccan Dialogue is an initiative of Indian School of Business (ISB), supported by the Ministry of External Affairs (MEA), Government of India.
Organised by ISB, Deccan Dialogue has become an annual flagship event aimed at promoting multi-stakeholder conversations on various aspects of diplomacy and India's external engagement. Deccan Dialogue brings together policy makers, representatives from business, diplomatic and strategic community, media, and academia on a common platform, to engage and deliberate on emerging aspects of diplomacy and development. 
The first edition of Deccan Dialogue was held in 2018 on the theme 'decentralised cooperation' and the second edition held in 2019, focused on the theme 'diplomacy in the age of disruption'. Currently we are indeed facing heights of disruption due to the ongoing pandemic.
The third edition of Deccan Dialogue will deliberate on theme of 'Crisis and Cooperation: Imperative in the times of Pandemic'. It is imperative that all stakeholders keep pace with the changes and engage in a policy dialogue where international, national, and local stakeholders can come together to jointly address and respond to the crisis. This dialogue will be organised on a digital platform.

Speakers
Dr S Jaishankar
Hon'ble External Affairs Minister
Government of India
Shri Hardeep Singh Puri
Hon'ble Minister for Housing & Urban Affairs (I/C); Civil Aviation (I/C); & Minister of State, Commerce & Industry, Government of India
Shri K T Rama Rao
Hon'ble Minister for Municipal Administration and Urban Development, Industry & Commerce, IT, Government of Telangana
Ambassador Rahul Chhabra, IFS
Secretary, Economic Relations
Ministry of External Affairs
Government of India
Sunil Kant Munjal
Member, Executive Board, ISB
and Chairman, Hero Enterprise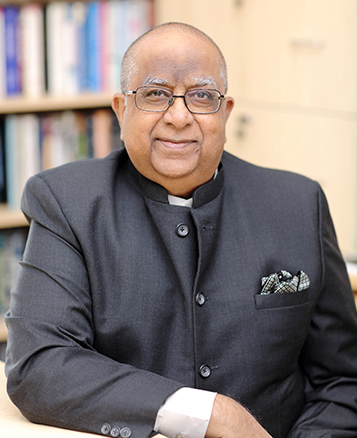 Professor Rajendra Srivastava
Dean and Novartis Professor of Marketing Strategy and Innovation, Indian School of Business

Arti Ahuja, IAS
Additional Secretary - Health
Ministry of Health and Family Welfare, Government of India
Professor Milind Sohoni
Area Leader and Professor, Operations Management
Deputy Dean, Indian School of Business
Dr Krishna Ella
Chairman and Managing Director
Bharat Biotech International Limited
Professor Mathukumalli Vidyasagar FRS
Distinguished Professor
Electrical Engineering
IIT Hyderabad
Ambassador Ron Malka
Ambassador of Israel to India
Professor Sarang Deo
Executive Director, Max Institute of Healthcare Management 
Indian School of Business
Ambassador Vikram K Doraiswami
High Commissioner of India to Bangladesh 
Govindraj Ethiraj
Founder
IndiaSpend and BOOM
Professor Chandan Chowdhury
Senior Associate Dean and Executive Director, Munjal Institute for Global Manufacturing, Indian School of Business
Ambassador Dammu Ravi, IFS
Additional Secretary, Ministry of External Affairs, Government of India
Debjani Ghosh
President
NASSCOM
Deepak Bagla
Managing Director and CEO
Invest India
Dr Sangita Reddy
President, FICCI and Joint Managing Director, Apollo Hospitals Enterprise Ltd 
Ambassador Shyam Saran, IFS (Retd)
Former Foreign Secretary of India
Uma Sudhir
Executive Editor (South)
NDTV
Ambassador C Rajasekhar, IFS
OSD (States)
Ministry of External Affairs, Government of India
D N V Kumara Guru
Indian School of Business
Registration
Thank you for your interest in Deccan Dialogue 2020!
Entry to the conference is on complimentary basis. However, prior registration is mandatory.