{ "page": { "pageInfo": { "pageType": "content-page" }, "components": [], "section": "sites:isb:en:research-thought-leadership:initiatives:human-capital-and-leadership-initiative:about", "pageName": "About us | Human Capital and Leadership Initiative" }, "events": [], "form": [], "search": {}, "file": [], "user": [], "error": [] }
{ "salesforceUrl":"https://webto.salesforce.com/servlet/servlet.WebToLead?encoding=UTF-8" , "solrUrl":"https://www.isb.edu/solr/university" , "initialRouteUrl":"https://hrm.exchange.isb.edu/ProdAEMEvents/Articles" , "siteName":"isb" , "serverDownMessage":"Internal server error, please try again after some time" }
[{"value":"utm_source","text":"00N0I00000KT1fD"},{"value":"utm_medium","text":"00N0I00000KT1fI"},{"value":"campaignname","text":"00N0I00000KT1fN"},{"value":"uterm","text":"00N0I00000KT1fS"},{"value":"adgroupname","text":"00N0I00000KT1md"},{"value":"keyword","text":"00N0I00000KT1mx"},{"value":"creative","text":"00N0I00000KT1nR"},{"value":"devicemodel","text":"00N0I00000KT1ng"},{"value":"placement","text":"00N0I00000KT1nq"},{"value":"target","text":"00N0I00000KT1ot"},{"value":"device","text":"00N0I00000KT1o0"},{"value":"network","text":"00N0I00000KT1o5"},{"value":"matchtype","text":"00N0I00000KT1oA"},{"value":"gclid","text":"00N0I00000KT1oF"},{"value":"campaignname","text":"00N0I00000KT1nM"},{"value":"term","text":"00N0I00000KT1n7"}]
Human Capital is the foremost strategic lever for enterprises to perform, grow and deliver sustainable stakeholder outcomes. Almost all CEOs agree that Human Capital honed and harnessed well, significantly enhances firm performance. Yet, our readiness to develop and deploy human capital is woefully inadequate. Businesses are faced with the challenge of designing and deploying Human Capital strategies that get our workforce to be future ready.
There is an urgent need for industry-relevant research and education in Human Capital strategy area. Human Capital and Leadership Initiative (HC & LI) was set up at ISB with the objective of providing industry-relevant offerings in research, education and on-going in-career learning.
Vision: Be the most preferred academic partner to business enterprises in the area of Strategic Human Capital in India and emerging markets - through thought leadership
Scope: While Human Capital is a broad area, our current scope would be limited to the context of business enterprises
Focus: "How do Human Capital strategies drive, enhance and predict firm performance and add value?"
Our Unique Approach:
Multi-disciplinary
Industry relevant
Applied research
India/emerging markets focus
Global academic partnerships
Lee, Seung Hoon
Assistant Professor, Strategy
Professor Seung Hoon Lee is an Assistant Professor in the Strategy area at the Indian School of Business. He completed his PhD  from the University of Illinois at Urbana-Champaign. His research interests focus on the problem of organizational change and innovation, and economic development of nations. The research is informed by and contributes to institutitional theory and evolutionary approaches. His empirical focus is on human resource and corporate governance practices.
Madan, Nikhil
Assistant Professor, Organizational Behavior
Professor Nikhil Madan is an Assistant Professor of Organizational Behaviour at ISB. He completed his PhD in Organizational Behavior at INSEAD. Prior to that, he graduated with Bachelor's and Master's degrees in Economics from Delhi University and Indian Statistical Institute, respectively. His current research lies in the domain of social influence and negotiations. More generally, he is interested in applying social psychological theories and principles to solve organizationally relevant problems.
Mishra, Pooja
Assistant Professor, Organizational Behaviour
Pooja Mishra is an Assistant professor of Organisational Behaviour at the Indian School of Business. Her research integrates insights from sociology and psychology with the organisational literature to generate a precise understanding of sources of disadvantage for women, workers from families  of lower socioeconomic status, and older workers. In so doing her research generates actionable  knowledge on how organisations can manage social problems and play a positive role in broader concerns  of socioeconomic mobility and equality of opportunity. Her dissertation identifies family influences on work as a reason underlying challenges workers from poorer families face in organisations, and her dissertation also tests and uncovers both institutional and psychological interventions that help resolve the issue.  Professor Mishra has a PhD from the Singapore Management University, a masters degree in management from INSEAD, and an MBA from IMI, New Delhi. Prior to her PhD, she has worked in various industries including banking and management consulting.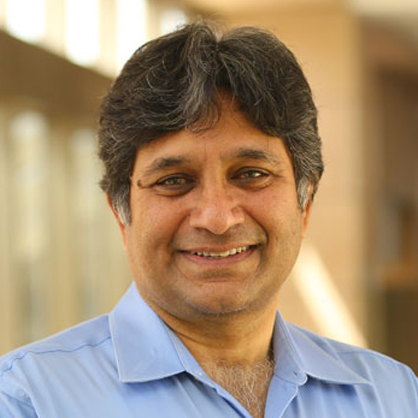 Nidumolu, Ram
Clinical Professor, Organizational Behavior
Professor Ram Nidumolu brings a unique combination of expertise in B-school professorship, Fortune 500 strategy consulting, C-level executive experience, Silicon Valley and Bangalore-based entrepreneurship, and business research. He has advised senior executives at global corporations on how to unlock new opportunities for business growth through new models of business leadership, digital transformation, sustainable business innovation, and other next practices. Prof. Ram is recognized as a thought leader through influential Harvard Business Review articles on the next practices of business, acclaimed book on business leadership, and other publications. 
Ramaswamy Vijayasankaran, Anand
Assistant Professor, Organizational Behavior
Professor Anand Vijayasankaran's research interests are centred on social evaluation, top management teams and corporate governance. Anand has several years of experience teaching courses in organizational behaviour and human resource management and has won several awards for teaching at the University of Illinois, Urbana-Champaign. Prior to entering academia, Anand headed compensation and performance management for Aditya Birla Group's IT organization. 
Ramnarayan, S
Clinical Professor, Organizational Behavior
Professor Ramnarayan has been a Professor at the Indian Institute of Management, Ahmedabad, Visiting Faculty at the Case Western Reserve University, Cleveland, Ohio and a Guest Professor at the University of Bamberg, Germany. His initial years were with industry, where he worked for close to 10 years. He has also been a consultant to a large number of Organisations in the areas of change and leadership development. He has carried out research assignments funded by the US Office of Personnel Management, Ford Foundation, World Bank, Commonwealth Secretariat, Department for International Development,  and German Sciences Foundation. Apart from books on Change Management,  Organisation Development and Strategic Management of Public Enterprises, Professor Ramnarayan has edited a book of Cases in Organisational Behaviour.
Sindhwani, Saumya
Assistant Professor (Practice), Strategy Associate Dean – RCI-led Advanced Management Programmes (RCI-AMP's), Executive Director-Centre for Learning and Management Practice (CLMP)
Professor Saumya Sindhwani is an assistant professor (practice) in the strategy group.  Her research interests are at the intersection of strategy, leadership and society. She actively looks into the challenges faced by organisations while designing and implementing strategy, given the highly volatile, uncertain and complex business environment we live in today. She also has keen interest in the role of women as economic change agents, including their leadership styles. She has published two books, one on leadership and the other on the role of creativity in business. Prior to entering academia she has spent many years as a consultant with Aon Hewitt and also worked with British Broadcasting Corporation. She regularly publishes in applied journals and presents at various academic conferences and corporate events. She is an award winning teacher. She is also a poet, her poems have been published in various anthologies.
Smith, Rick
Professor of Practice and Vice Dean for Education and Partnerships, Johns Hopkins Carey Business School
Rick Smith is the vice dean for education and partnerships as well as a professor of practice at Johns Hopkins Carey Business School. Prior to joining Johns Hopkins University, he served as the deputy dean of education programs at Singapore Management University, where he was also a professor of strategic management. Prior to joining academia on a full-time basis, Rick spent more than 30 years in business, primarily in the consulting industry as a senior partner with Accenture, where he held a variety of leadership roles across industries, geographies, and services. During his business career, Rick has had the opportunity to live and work in Asia, Europe, and America with more than 15 years in the growth markets of China, Singapore, India, and Indonesia. In addition to his work with global firms, he also served as the CEO of a start-up in China and has supported several entrepreneurial ventures. Underpinning Rick's research and teaching interests is the focus on human capital as a strategic resource for competitive advantage. He teaches graduate courses on Strategic Management and Human Capital Leadership. As a frequent guest speaker and executive education instructor Rick is the proud recipient numerous teaching awards. Rick's work on cross-border leadership provided significant media attention in Asia where he was featured as guest on CNBC's 'Squawk box' and 'Talk Asia.' Recently, he turned his attention to management education and co-authored the book, Rethinking the Business Models of Business Schools.
Sripada, Chandrasekhar
Professor, OB and Strategic Human Capital & Executive Director, Human Capital and Leadership Initiative
Professor Sripada Chandrasekhar is the clinical full Professor in Organizational Behavior and Strategic Human Capital. Additionally, he drives the Human Capital and Leadership initiative at ISB with an aim to shape it as a full-fledged Research Centre and Institute (RCI) focused on applied research at the intersection of Human Capital strategies and Firm performance. Chandra brings with him vast practical experience of a seasoned top executive in Strategic Human Capital Management, Leadership Development, Cross-Border Leadership Executive Coaching and Board level governance. He presents a rare combination of interest in research, writing, teaching, and executive education with vast hands-on experience of management practice across Public, Private and Multi-National companies for close to four decades. As the Chief Human Resources Officer and member of top executive councils, he has led people strategies in well-known mid and large size companies across old and new economy industries-over a career spanning 40 years.
Executive and Administrative Team
Chandrasekhar Sripada
Professor, OB and Strategic Human Capital
Executive Director
EMAIL chandra_sripada@isb.edu
Chandrasekhar Sripada is Practice Professor of OB & Strategic Human Capital at ISB. He handles courses related to Human Capital and Leadership for PGP, PGPpro, PGPMAX, PGPMFAB, AMP and Executive Education Programmes of ISB.  Additionally, he is the Executive Director of the Human Capital and Leadership Initiative (HCLI) at ISB. Chandra has over 40 years of professional experience in leading the overall HR function at well-known companies like Dr. Reddy's, IBM, Capgemini, Reliance and others. Chandra brings a rare blend of experience across private, public and MNC companies. As a seasoned C -Suite executive, Chandra brings an uncommon combination of strong hands-on practice in Strategic Human Capital Leadership with deep passion for teaching, research and thought leadership.
Thomas J Menachery
Manager, Human Capital and Leadership Initiative
Manager – Research and Administration
EMAIL thomas_jmenachery@isb.edu
Thomas works as Manager- Research and Administration at HC & LI. He assists the Executive Director and manages the research initiatives and administration of HC & LI. Prior to joining ISB, Thomas was working with IBS, IFHE, Hyderabad as Assistant Professor and also at NIT, Calicut and Mahindra Consulting Engineers. He holds a PhD in Business Administration with specialization in Strategic Human Resource Management from Loyola Institute of Business Administration and has 10 years of work experience spread across research, teaching and consulting.