{ "page": { "pageInfo": { "pageType": "Others" }, "components": [], "section": "sites:isb:en:IIF-Conclave", "pageName": "IIF Conclave" }, "events": [], "form": [], "search": {}, "file": [], "user": [], "error": [] }
{ "salesforceUrl":"https://webto.salesforce.com/servlet/servlet.WebToLead?encoding=UTF-8" , "solrUrl":"https://www.isb.edu/solr/university" , "initialRouteUrl":"https://hrm.exchange.isb.edu/ProdAEMEvents/Articles" , "siteName":"isb" , "serverDownMessage":"Internal server error, please try again after some time" }
[{"value":"utm_source","text":"00N0I00000KT1fD"},{"value":"utm_medium","text":"00N0I00000KT1fI"},{"value":"campaignname","text":"00N0I00000KT1fN"},{"value":"uterm","text":"00N0I00000KT1fS"},{"value":"adgroupname","text":"00N0I00000KT1md"},{"value":"keyword","text":"00N0I00000KT1mx"},{"value":"creative","text":"00N0I00000KT1nR"},{"value":"devicemodel","text":"00N0I00000KT1ng"},{"value":"placement","text":"00N0I00000KT1nq"},{"value":"target","text":"00N0I00000KT1ot"},{"value":"device","text":"00N0I00000KT1o0"},{"value":"network","text":"00N0I00000KT1o5"},{"value":"matchtype","text":"00N0I00000KT1oA"},{"value":"gclid","text":"00N0I00000KT1oF"},{"value":"campaignname","text":"00N0I00000KT1nM"},{"value":"term","text":"00N0I00000KT1n7"}]
Overview
Impact Forum is the annual flagship event of ISB's Net Impact Club, bringing together social entrepreneurs, impact organizations, non-profits, and business professionals to initiate discourse on the developmental challenges plaguing our world. This social impact event aims to disperse knowledge by engaging stakeholders through sessions on capacity building, masterclasses and panel discussions on impact investment, future of impact and role of data in the development sector.
About
ISB inculcates a culture of knowledge with a purpose for its students by creating opportunities for them to learn, inspire and ideate social change through their ideas. The Net Impact Club at ISB aims to empower young business professions to address key social challenges by building innovative and scalable solutions.
Through our carefully curated event, we hope to enhance the learnings of the cohort and our stakeholders by building on the expertise and actionable insights gained through the keynote addresses and panel discussions.
Theme
The battle against Covid-19 pandemic has left an indelible mark on the world. With systems breaking down everywhere, now is the time to rethink and restructure our path to future. In keeping with the theme that pervades our life today but with hope of a better tomorrow, this year, we will be exploring the theme 'Building the future, today'. 
Our panels will focus on the changing the narrative around data and technology in the social sector, across the themes of education, healthcare, sustainability, and creating shared value. We also wish to bring to light the commendable work done across organizations on reinvention & adaptability amidst the ongoing pandemic.
Agenda
Click below to download detailed Agenda

Sponsors
PEESAFE
Pee Safe, a hygiene essentials brand is also a community to engage with like minded individuals, to create experiences with innovative products and to educate ourselves along the way.
Our wide range of products empower us all to take pride in who we are and who we wish to become.
All products are designed with consideration of the human body, our needs and our wants to constantly bring the best into our ecosystem.
Know More
ISB Impact Forum Team
Sakshi Vohra
Lead Coordinator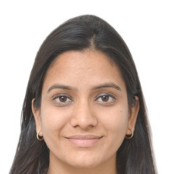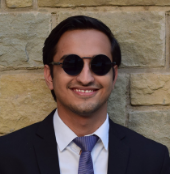 Jai Newar
Lead Coordinator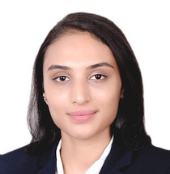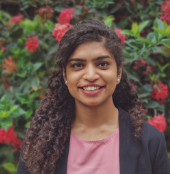 Shreya Gupta
        Lead Coordinator