{ "page": { "pageInfo": { "pageType": "content-page" }, "components": [], "section": "sites:isb:en:research-thought-leadership:research-centres-institutes:centre-for-business-markets:education:pricing-strategy-and-value-extraction", "pageName": "Pricing Strategy and Value Extraction" }, "events": [], "form": [], "search": {}, "file": [], "user": [], "error": [] }
{ "salesforceUrl":"https://webto.salesforce.com/servlet/servlet.WebToLead?encoding=UTF-8" , "solrUrl":"https://www.isb.edu/solr/university" , "initialRouteUrl":"https://hrm.exchange.isb.edu/ProdAEMEvents/Articles" , "siteName":"isb" , "serverDownMessage":"Internal server error, please try again after some time" }
[{"value":"utm_source","text":"00N0I00000KT1fD"},{"value":"utm_medium","text":"00N0I00000KT1fI"},{"value":"campaignname","text":"00N0I00000KT1fN"},{"value":"uterm","text":"00N0I00000KT1fS"},{"value":"adgroupname","text":"00N0I00000KT1md"},{"value":"keyword","text":"00N0I00000KT1mx"},{"value":"creative","text":"00N0I00000KT1nR"},{"value":"devicemodel","text":"00N0I00000KT1ng"},{"value":"placement","text":"00N0I00000KT1nq"},{"value":"target","text":"00N0I00000KT1ot"},{"value":"device","text":"00N0I00000KT1o0"},{"value":"network","text":"00N0I00000KT1o5"},{"value":"matchtype","text":"00N0I00000KT1oA"},{"value":"gclid","text":"00N0I00000KT1oF"},{"value":"campaignname","text":"00N0I00000KT1nM"},{"value":"term","text":"00N0I00000KT1n7"}]
programme
overview
A business can have the most innovative and high-quality product, supported by brilliant advertising and a smart sales campaign, but profitability can nonetheless falter if the delicate balancing act of pricing it correctly is not pulled off effectively. The art of price setting demands intimate knowledge of the market segment, and price discovery is often claimed to be the most critical part of all marketing mix decisions. Pricing that delivers sustained profitability calls for an expert understanding of both customers' perceived monetary value and the psychological value driving their purchasing decisions.
The PSVE programme has been designed to help senior business leadership master pricing by introducing them to fundamental concepts and strategies that drive better pricing decisions. Participants will learn that it is equally important to spend time and resources in getting product pricing just right, as it is to push for profitability by increasing sales and reducing costs. Building on these frameworks and analytical foundations, business leaders will learn pricing strategies that deliver additional value in a sustained manner.
programme
highlights
In each stage, the programme will emphasize how to manage:
Gain knowledge of the latest advances in the field of pricing
.Get a precise understanding of customer value frameworks.
Build a replicable pricing framework that delivers sustained value.
key
takeaways
Commonly used pricing methods

Value pricing framework

Methods to estimate demand and willingness to pay

Price customization and other strategies to improve profitability

Non-linear pricing strategies for selling services and goods
who should
attend?
C-suite executives, General Managers and middle management of large businesses, and Small and Medium Enterprises (SMEs) will all benefit from attending this programme.
programme
faculty
The ISB-CBM's faculty comprises the most authoritative sources and consultants worldwide in B2B Marketing from academia and industry, as well as those at the intersection of both. They bring real-world experience and practical business expertise to every engagement. Some of our international scholars are also Fellows at ISBM USA.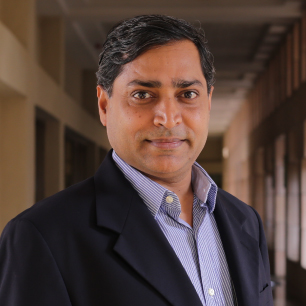 Professor Manish Gangwar
Associate Professor, Marketing, ISB
Professor Manish Gangwar, Associate Professor, Marketing, ISB, Manish holds a PhD in Marketing from the University of Texas at Dallas, an MS from the University of Kentucky, and a BE from IIT, Roorkee.